Lindy Rally 2020
Lindy Rally
29. - 31.05.2020
Düsseldorf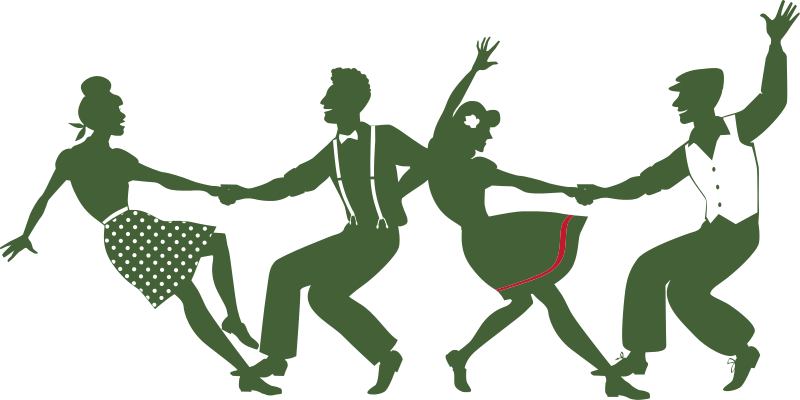 Registrations are open!
Click here to register with the Early Bird Price (59 Euro)
Yes, it will happen: The very first Lindy-exchange in Düsseldorf is going to welcome you for three crazy days of swing and dance and fun. We call it LINDY-RALLY!
Meet our amazing swing community and get to know "little big" Düsseldorf. For our two evening parties on Friday and Saturday we proudly present breathtaking
swingbands - the Kalishinikovs (Eindhoven, NL) and the Rootbirds (Osnabrück, DE). 
DJs Dr. No and DJ Tobias will heat up the dance floor with the rhythm. And we even fly in as MC and DJ our british friend Mark all the way from Oxford.
And the best: During daytime we can dance and listen to dozens of bands playing open-air all over the city, because at these very days it's also JAZZ-RALLY in Düsseldorf. This famous music festival brings various Swing, Jazz and Blues Bands into the city for more than 20 years. It is the perfect setting to discover our vital city at the Rhine River enjoying the musical spirit all around the "Altstadt". The LINDY RALLY aims to top this up, with daytime activities and fabulous parties in the evening.

Enjoy a weekend full of outdoor/indoor live music and dance in Düsseldorf.

We are looking forward to meeting you! SWING IN DÜSSELDORF e.V.



Daytime activities will be announced soon. 




Stay tuned! 
Bands:
The Rootbirds (DE)
Rootbirds is a septet from the Osnabrück area, led by trumpeter Jens Buschenlange. With authentically interpreted music of the "Jazz Age" of America, they bring the "Golden 20s" back to life - the time of prohibition and the speakeasies.
With love for detail and great passion for the original recordings, the band interprets the music through their own arrangements, as well as
transcriptions inspired by greats like Bix Beiderbecke, Duke Ellington or Paul Whiteman.
Rootbirds already played in various jazz clubs in Germany, at big festivals like the "Swing Festival Bremen" and (Lindy Hop-) dance events.
Rootbirds - is authentic music of the 20s in a fresh robe, inviting you to listen as well as to dance.




Kalishnikovs (NL)
The Kalishnikovs is a small big band that is specialised in 30-40 swing music for Lindy Hop dancers. No matter if you just started dancing or are more experienced or even advanced, everybody will have a good time when we start to play. Since we are a small band, we perform in any setting, from a pub, an outdoor jazz event, even to a dance palace!

In 2008 Hein, Ruud and Gijs had a plan. They wanted a big band that wasn't so big. A small big band, playing dance music. In this day and age, where the stages and bars are not large enough to accommodate a full size big band, the Kalishnikovs were to be a more flexible smaller band, but still bring the sound, feel and vibrance that should go with this particular style of music. After visiting a dance school, that specializes in Lindy Hop they decided to write music suited for Lindy Hop. Because playing big band music with only half a big band isn't so obvious, Gijs asked Walter Kalischnig (who is a retired arranger for the Skymasters) to be his co-arranger, together to rearrange and rewrite typical tunes of the swing era for the experienced musicians that became soon part of the Kalishnikovs.



 



DJ's:
DJ Dr. No
"It's not about the clothes, it's not about the style, it's not about 'Vinyl' or 'Schellack', it's about the music, the swing, the bounce - that's what makes your body move!" 
Years ago Norbert from Cologne fell in love with swing music, playing the double bass in various bands. Especially the incredible swing, drive and bounce of Count Basie and his Orchestra flashed him. Much later he became aware of the vital revival of swing dancing all over the world, and started dancing Lindy-Hop. Finally DJ Dr. No is born. Bringing the great swing music to the dancers. The music he loves, the music he loves dancing to.


DJ Tobias
"It don't mean a thing, if it ain't got that swing" 




MC & DJ Mark:
Mark has been dancing, teaching, djing and organising events in Oxford (the famous one in England) for almost a decade. Having previously hosted several editions of the Oxford Lindy Exchange and Oxford Swing Festival (and an Unpresidented cabaret act at Swing Summit) he's super-excited to MC his first international event!




Prices:
Early Bird: 59 Euro (First 50 Tickets)
Regular: 69 Euro
-----
Where can I stay?
Hosting will be available. Stay tuned for more info.
Yes, I want to be part of this!
*What is a Lindy exchange? A local Lindy Hop community invites and hosts dancers from other places – everyone is welcome! Together they explore the host city during the days, get to know each other and share amazing dances in the evenings. A unique opportunity to make new swing-loving friends and share the spirit of the local scene.