Dances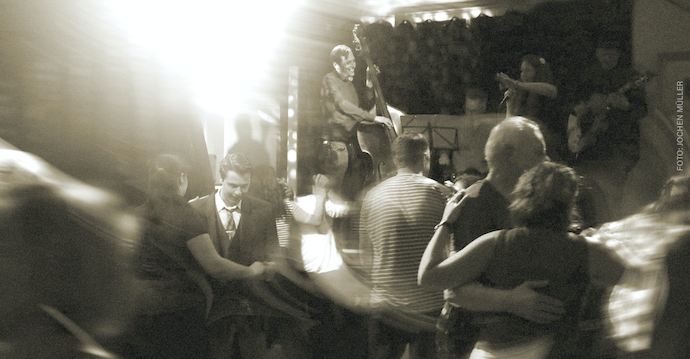 IT DON'T MEAN A THING, IF IT AIN'T GOT THAT SWING!

(Irving Mills)
LINDY HOP TASTER 15TH OF APRIL!
NEW LINDY HOP BEGINNER COURSE STARTS 21TH OF APRIL!
Are you interested in getting to know the world of swing? Then come to the next dance lesson and let yourself be carried away by the cheerful music and the laughing faces of the dancers.
You don't need to bring a dance partner with you, as there's always a change of partner – both in classes and at social dance parties. In other words, everyone dances with everyone, which means that women are also welcome to perform the leading role and men the following role.
You can check the Lindy Hop / Blues / Balboa / Shag / Solo Jazz page to see upcoming dance classes or send us an email to info@swingduesseldorf.com